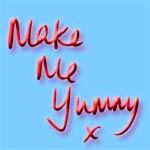 So its Saturday again, which means time for me to tell you about a new fashion, fitness or beauty product/ accessory I have trialled and reviewed recently. Products that make it in this slot are things I would buy and recommend to others, things I believe that work and products that personally make me feel yummy.
Last month I told you about Liz Earle Cleansing hot cloths (you can read my review
here
), since then I have been sent two more products to review. They are equally fantastic so this week I bring you:
Liz Earle Instant Boost Skin Tonic and Skin Repair Moisturiser For Dry/Sensitive Skin
Before having babies, I used to spend money on top brand products but since becoming a Mum I haven't bothered. That is until now. Nowadays I have a new regime which is like having a mini facial or a spa treatment twice daily.
I trialled the
spritzer
version of the skin tonic and it is absolutely gorgeous.
"

Naturally active ingredients include organic aloe vera to revitalise and soften and calendula, chamomile, cucumber and natural source vitamin E to soothe and refresh the skin".
There is no messing around with cotton wool, you literally spritz over your face and body too if you wish. For best results you should use after cleanse and polish hot cloth cleanser like I do. The result is fantastic.
Its smells gorgeous, very light and fresh with a slight floral twinge to it. Very much like something you would find in a spa. It leaves my skin feeling refreshed and super soft. It does not irritate in the slightest, despite having very sensitive skin and even leaves me with a healthy glow. What more can you ask for? I love it!
This is quite a thick moisturiser but soaks in really quickly and feels light on the skin. It has a very light scent which lasts for ages and makes your skin feel gorgeous.
Again, it has not irritated at all. It has just made my skin so, so soft. Often I find creams for sensitive and dry skin can leave an almost greasy shine behind but not this product. No, instead my skin has a healthy glow to it. Something I've not had for a long time.
If you are thinking it all sounds good but surely must cost a fortune you would be wrong.
These products do not break the bank. You can try them for yourselves in this handy little
Essentials Try Me Kit
for o
nly

£
23.25. Not bad at all.
My new routine only takes a few minutes twice a day but makes me feel amazing. It helps me wake up first thing in the morning and wind down in the evening when the girls have gone to bed. My skin is looking the best it has done in ages and I feel good about myself. I am going to stick with it now, I am hooked and give this range of products a score of 10/10.
Karen x
For the record I was sent these two products to trial for the purpose of review but all words and opinions are my own.