Each Saturday I bring you a new beauty, fashion or fitness product that I have tried and tested and would recommend as something that will make us Mummy's feel a bit more yummy.
This week I bring to you:
Liz Earle Cleanse and Polish Hot Cloth
Since having babies my cleansing routine has been a bit of face scrub or wash in the shower, once or twice a day. Not perfect but then I didn't think I had time for much more.
As someone who used to spend money on myself and nice products before children but not since, I was really excited about trying this product. When It arrived I was thrilled to discover a 100ml pump plus two pure muslin cloths in a nice little bag:
Arrives in a gorgeous little bag
The contents
Having never tried anything like the pure muslin cloths before, I wondered what the benefit would be but was looking forward to trying them anyway.
It is very easy to use:
Phase one - the cleansing: you literally massage one or two pumps of the cleanser gently in to your face and neck. Its quite thick and feels lovely and smooth on your skin. I started off using two pumps but quickly realised I didn't need to and it would last longer if I used just one. It smells gorgeous, a combination of eucalyptus, rosemary and cocoa butter. In fact it reminds me of being at a spa. It is very, very gentle and you can even use it around the eye area.
Phase two - the polishing: Next you use the pure muslin cloth dipped in hand hot water to gently wipe away the cream. Each time you wipe, you dip it into the water again before wiping away a bit more. Very easy to do, it leaves your skin feeling absolutely gorgeous.
I have very dry flaky skin which is prone to flair ups of eczema. This product made my skin feel so much better from day one. Its is no longer flaky and looks the best it has in a long time.
In fact I feel as though I am having a mini facial twice a day...heavenly!
I give this product a huge 10/10. I cannot believe that I have not discovered
Liz Earle
products before and am looking forward to trying more. I will be sticking to this as part of my new regime as my skin has never looked or felt so good and would recommend it to you all.
Would love to hear your beauty, fashion or fitness tips. Feel free to leave me a comment below: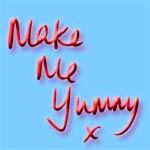 Karen x