Having been on a mission to turn myself from a tired looking Mummy into one that is a little more yummy, Saturdays are a time I share my secrets.
Each week I bring to you beauty, fashion or fitness products and accessories that I believe will make you feel a little bit yummier.
Launched exclusively in 400 Superdrug stores Nationwide, it is the company's first ever certified organic skincare range.
"Purity Organic Skincare is a British brand, created to bring intelligent, sustainable and organic beauty to each and every one of us".
Always excited by the words "organic" and "natural" I was happy to trial and review these products and
fortunate enough to be sent the whole range to try:
Not as expensive as some of the products I have trialled recently, this range is priced from
4.99 to 8.99 each, aiming to readdress the "elitist" barrier often associated with organic skincare ranges.
Facial Wash (£4.99)
Facial Exfoliator (£5.99)
Facial Moisturiser (£5.99)
Anti-Ageing Moisturiser (£7.99)
Anti-Aging Mask and Serum (£8.99)
Conditioning cleansing Lotion (£4.99)
Re-generating Overnight Moisturiser (£7.99)
I think you will all agree very reasonable prices for Organic skincare products.
All of these products are fragrance-free and suitable for even the most sensitive of skin. Perfect for me as my skin is very dry and sensitive as well as prone to flair ups of
eczema.
You may well be pleased to hear that 98% of the ingredients are of natural origin and an average of 82% of the ingredients are processed from organic farming. They
are also eco certified.
All of these products feel very gentle on your skin and have light or no scents at all. They feel very, very natural. I found they left my skin feel lovely and clean as well as very soft.
My favourite product had to be the facial exfoliator:
I found this to be a lovely, gentle exfoliator, perfect for everyday use. It has a very creamy consistency (it really does feel like you are applying a cream) which is a blend of coconut oil, sweet almond oil and aloe vera .
It feels very cool and gentle on the skin.
The textured bits are actually ground coconut shell but it does not feel as harsh or scratchy
as many exfoliators do.
A great product at a very reasonable price which left my skin feeling lighter and brighter.
If you want to feel a bit yummy but don't want to spend a fortune then this could be this skincare range for you.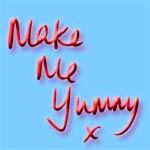 If you have any beauty, fitness or fashion tips of your own then feel free to leave me your recommendations below. I love to hear your comments!
Karen x