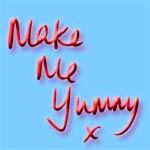 Its Saturday again and time for another blog hop. For those of you who don't know I am on a mission to find beauty, fashion and fitness products that really work and will make us Mummy's feel that little bit yummier.
This week my fabulous finds are lush products. I have been a huge fan of Lush since they first opened but recently I was fortunate enough to be sent some lush products to trial and review including Avobath and Sugar Scrub.
Avobath is one of the Lush bath ballistics. At only £2.99 for 180g these really do not cost the earth and are a lovely treat for mum's at the end of the day. This one happens to be my favourite one. It has a gorgeous citrus scent that is really quite delicious.

Fresh avocados are mixed in with the fruit and lemongrass to leave your skin feeling super soft and silky. Once you have filled your bath with lots of lovely warm water, drop it in and watch it turn the water into a shimmering green pool. Sometimes as an extra treat I like to add a few bubbles too.... heavenly!! A great product and one you will always find in my bathroom.
Even with skin as sensitive as mine these Lush ballistics are great and score a massive 10/10 from me. There really isn't anything I would change about them. They also do a huge variety of scents and colours so there truly is something for everyone.
The sugar scrub costs £2.65 for 100g so again not too expensive. This fab new product looks and smells pretty similar to the avobath but is very different
"Its no nonsense stance stimulates activity and tackles cellulite with fennel and ginger. Skin calming lavender has a balancing effect. Get yourself wet in the shower or bath, but don't let the bar get under the running water or it'll be lost before it can prove itself. Scrub, scrub, scrub and rinse away. It doesn't waste any time getting down to business".
Although I don't have cellulite I definitely liked the way my skin felt after using it. It felt amazingly clean, smooth and fresh. I will mention that it is quite scratchy but I quite like that...you might not. Also its quite hard making sure it does not all disintegrate too quickly. Try snapping a bit of and just using that bit. I would give it a score of 8/10.
So come on then ladies, what are your favourite products, tips or accessories that make you feel yummy? Please share. Just write a post or take a photo and add your name to the linky. Feel free to grab my badge too.
Karen x
For the record I was sent one advobath ballistic and one Sugar Scrub to try but all words and opinions are my own. Watch this space too for more lush review's as I have been sent a variety of other new products to try including some for men (Husband is kindly helping out).