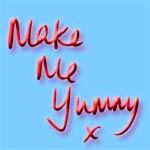 This Mummy really wants to look and feel a little bit yummy so each Saturday I review a beauty, diet or fitness product that I think makes me feel a bit special. Sometimes they are things I have been sent to trial and review and sometimes they are just things I use and love. However, they will only ever make it on Make me Yummy if I think they really work and that is a promise!
This weeks product from me is
TIGI
Bed Head After Party
.
This is something I discovered at a hair salon years ago and have been using ever since. I love it. Definitely my secret to shiny, healthy looking hair.
Basically it is a smoothing cream which aims to smooth, straighten de-frizz and make your hair shine.
It is available form a number of hair salons and on-line retailers for about £15. To be honest it lasts for absolutely ages so is definitely worth it. You use such a tiny amount of it. Just a small blob between your palms and then rub it in through your hair. Its very lightweight, not greasy at all and leaves your hair feeling and smelling gorgeous.
Bed Head After Party is perfect for Mums on the go. If running late and you don't have time to wash your hair, rub a little bit of this through it, brush it and go. You can use it on wet or dry hair but I like to use it after straightening.
The only thing I don't really like is the shape of the bottle/tube. It looks a little bit rude!
A fab product and scores a 9/10 from me!
If you have beauty, fashion or fitness tips of your own, products, accessories or events that you think other Mummies would be interested in then feel free to share details. All you need to do is post a short post, photo or tip and add your name to the linky below. It can even be a recent review you have done as long as you believe it works for you!
Please do join in and grab the badge too.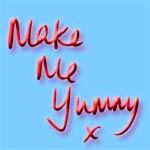 Karen x