At the start of the year when I first started blogging, I was worn out, had no energy and looked a bit rough if I am completely honest! But something snapped and I decided this is not me or at least not the type of women or Mummy I want to be. I am not vain but I just wanted to feel a bit more yummy!
Since then I have been a Mummy on a mission. I have been seeking out new beauty, fashion and fitness products and accessories that will make us Mummies feel that little bit yummier. Like most of you I do not have hours of free time to spend preening or endless amounts of money either but I have learnt if I feel good about myself then my whole persona changes: I am much more happy, confident and relaxed which in turn makes me a much happier, calmer and nicer person to be around.
I am never going to be one of those women that meets their children at the school gates wearing a full face of make up, designer clothes and hair do. But that does not mean I have to go to the other extreme. I just want to feel a little bit like the old me, get my sparkle or mojo back and have the energy to run around with my girls.
I must admit it is working!!
Since opening this linky I have tried products from
anti wrinkle creams
to
slimming products
. I am taking
muti vitamins
to give me energy and have a new
Yummy Mummy bag
over my shoulder. I feel much better.
I am currently trialing some brilliant new facial products and teeth whitening products I cant wait to tell you about them very soon.
I am not spending hours in the bathroom...of course not I am a Mummy with a 14 month old and a 3 year old. I have just discovered a few products that work for me and am using them.
In the meantime I wanted to show you a photo of my favorite boots. They came from Moshulu last year and now the Summer appears to be over I have dug them out again and still love them! They look great over skinny jeans and even with skirts and dresses. They are perfect for the School run and do make me feel a bit yummy. They look lovely, are very soft and comfortable to wear and look stylish despite not having a huge heel. I love them!
My fave boots are stylish but comfortable
Husband treated me to these after we went out for lunch and discovered a hole in my Uggs (disaster!).
I would love it if you joined in by writing a post about your fave product (beauty, fashion or fitness) or even just posting a photo of it on your page, then add your name to the linky. It can even be something you have recently reviewed and loved. If you don't yet have a blog or the time then you can still join in by just leaving me a comment below.
Feel free to grab my badge too: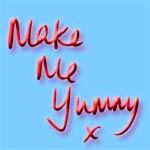 Karen x