Each Saturday I bring to you a new beauty, fashion or fitness product/ accessory that I believe will make us mummy's feel a little bit yummier. Some are items I have been sent to review and others are things I use and love. Whether I have been sent the item for free or not though, items will only make it in this page if I believe in them.
This weeks product is something I have blogged about a lot but never written a real review on. It's
Boots re-

energize energy boost vitamins

.

These really are my amazing little secret which I am now sharing with you. They helped me turn from an exhausted Mummy who was just about getting through each day, into one who has time to play, clean, cook, exercise and blog. Okay they have not managed to turn me into a super mum and they do not get rid of the huge ironing pile I have but they do give me much more energy and make me feel good.
You can read some of the posts where I mention the vitamins and my increased energy levels
here
,
here
and
here
.
Gone are the days when I crawl into bed once the girls are asleep, now I can stay up till past ten o'clock! (check me out).
These little babies cost £9.19 for 20 tablets but they are often on Boots 3 for 2 offer so keep a look out. All you have to do is drop one fruity little tablet into a glass of water, watch it fizz and dissolve before drinking. They taste quite nice and I noticed a huge difference in my energy levels after only three days.
So over to you now, what tips, products or accessories do you recommend. Please leave me a comment to let me know.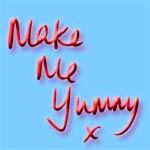 Karen x