Ooh when I saw this one I had to join in.
I loved my Wedding Day,I loved everything about it. I loved the fact I was finally marrying the man I loved after ten years together, I loved being surrounded by our family and friends and I loved feeling as pretty as a princess! It was pretty perfect but if I had to change five things they would be:
1. I would make sure that my Dad did not forget the Special License as we left home. As I got out of the Wedding car, I had my photo taken a few times and turned around to see my Dad had disappeared! He had to nip back home to get it hee hee. It did not ruin the day at all but my poor Husband was starting to worry when I was nearly 20 minutes late!
2. I loved my dress and felt like a princess. However, I think next time I would go for the full out big meringue one!! They do look gorgeous in photos.
3. As I was getting married in April, my Dad arranged to have daffodils planted all around a certain tree outside the Church where I could sit and have my photo taken. Unfortunately we forgot to tell the photographer!! It looked so pretty, which was real shame.
4. I would have had a horse and carriage. I did have one booked, but about 4 months before the Wedding the venue fell through. It was impossible to get the horse and carriage to the new venue so it had to go. Maybe I could have just kept it to go to the church, for photos and for a walk afterwards but it was so expensive I could not justify it.
5. My Husband would not drink quite soo much. We had a great time but he still insists he does not remember cutting our cake. How can you forget white chocolate wedding cake?
To check out more entries head over to
kates page
or click below.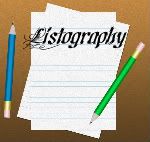 Karen x